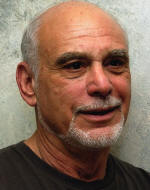 Playwright,
Dancing On Quicksand, The Collected Plays of Edward Pomerantz, 2nd Edition

Screenwriter,
CAUGHT, released by Sony Pictures Classics and nominated for three Independent Spirit Awards
Television Writer,
LAW AND ORDER, THE GOLD BUG (Emmy Winner), NEW YORK CITY TOO FAR FROM TAMPA BLUES (Writers Guild Award)
Fulbright Specialist, Master Classes and Seminars in playwriting, screenwriting, and TV Writing, St. Petersburg State Theatre Arts Academy, St. Petersburg, Russia
Creative Advisor, Mentor, Visiting Writer - International Screenwriting Labs in Mexico, Europe, South America, and Cuba
Adjunct Associate Professor, Writing For Television, SUNY-Purchase
Founder and Director, Harlem Dramatic Writing Workshop--workshops and mentoring in Screen and TV Writing, Playwriting, and Playmaking.
THE HUNT IS ON
TAKING YOUR SCREENPLAY TO
WHERE IT WANTS AND NEEDS TO GO
INTENSIVE WEEKEND WORKSHOPS AND
ONCE-A-MONTH ONE-ON-ONES
with
EDWARD POMERANTZ
Saturday, 12 noon to 4 PM, a four-hour Master Class on the screenwriting process - including a screening of CAUGHT and the reading of scenes from screenplays, taking you into the writer's head - through the thinking and the writing.
Sunday - A One-Hour One-On-One to be scheduled between 10 AM and 6 PM. Working exclusively and thoroughly on your own screenplay, asking the questions that excite your thinking and recharge your imagination.
Total: 5 hours (Four on Saturday, One on Sunday)...$500.00
($200 deposit. Balance due first day of workshop. Check or cash only)
Maximum Enrollment - 8 Writers
To participate in the Workshop, each writer must submit a full or partial screenplay, at least 10-to-25 pages.

All submissions and deposits are due
two weeks before the Workshop begins.
NOTE: The Weekend Workshop will take place at locations to be announced, or the Workshop will come to you. All you need to provide is a studio or classroom for eight writers plus a DVD/VCR and monitor to show movies.

To contact Edward Pomerantz
and sign up for a Weekend Workshop now
Click Here